Advantages of keeping a hamster

Key factors to choose a hamster cage

Shopping recommendations
Advantages of Keeping A Hamster

Let's briefly recommend some advantages of raising hamsters.
First of all, it is cheap. Both hamster house and hamster supplies are much cheaper than that of cats and dogs.
The price of a cat is almost 10 times more expensive than a hamster.
The mats and materials of hamsters can be used for a long time and are very cheap.
Secondly, the hamster's cry is also very small. As long as they do not sleep in the same room as you, they will not disturb you. They will not carry a virus, generally, it does not bite people.
In the end, they're also fun and cute to feed and entertain you.
You can hold it in your hand and these fluffy things can definitely soften your heart.
It is easy to keep and full of energy. Therefore, it is a good choice for pet keepers.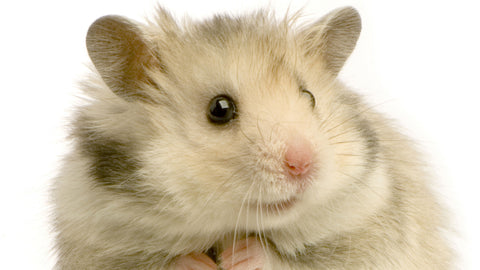 Key Factors to Choose A Hamster Cage

The most important thing in raising hamsters is the cage. You can raise them without spending any money.
You can find ready-made cardboard hamster houses by sorting boxes to raise them, or you can spend some money and use wooden hamster houses produced by online sellers.
How to choose depends on each person's energy, time and financial resources.
Well, of course, it doesn't take too much money to keep hamsters.


1.Big or Small Cages?

According to the theory of online scientific feeding, hamsters like moving around, so the hamster habitat must be large and have enough space for movement.
There are papers on hamster breeding abroad.
According to their research, the space should be at least 0.5 square meters, and the depth of the cage bedding should be at least 15cm, which is the main space for hamsters to live. This is already a huge space for a small hamster.
The larger the space of the hamster cage, the better, because the wild hamster has a large space for activities.
If the space of the cage is too small, the hamster will feel depressed and cannot "play his fists and feet", which will also affect the health of the hamster over time.
Therefore, it is best to choose a larger cage for the hamster.
Aim for a minimum of 24 inches by 12 inches, and at least 12 inches tall.
However, to keep your hamster active and happy, try to get a bigger cage— bigger is always better for a hamster.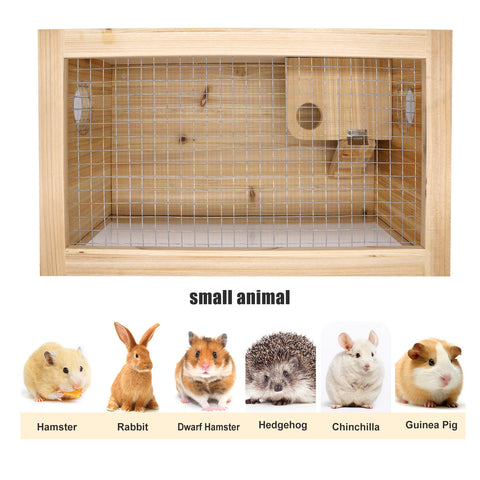 2. Acrylic or Wire Cage?

There are mainly two kinds of cages in the market. They are acrylic and wire cages.
The advantage of the acrylic cage is that it is easy to watch, fully transparent and translucent, which is convenient for everyone to watch, take pictures and so on.
But if the mice cannot smell the odour of the owner, it will be more difficult to establish relationships with them.
Acrylic cages are strong and easy to clean.
This material enables you to have a full view of your pets and there is no chance for them to escape or be stuck in the mesh.


3. Hamster Cages or Home-made Boxes?

There are also many netizens on the Internet who use storage boxes to make hamster cages, and they are very happy to keep them.
Therefore, there is definitely no problem with homemade rat cages such as storage boxes.
However, storage boxes are generally opaque or not transparent.
So you can only see the view from the top, which is not very convenient.
Of course, online shopping also has its advantages.
Generally, it is one-stop shopping, which saves time and effort. You can not only save time by spending money, and the cage is more beautiful and fun.
Meanwhile, it can bring motivation to keep pets. After all, spending money makes you happy.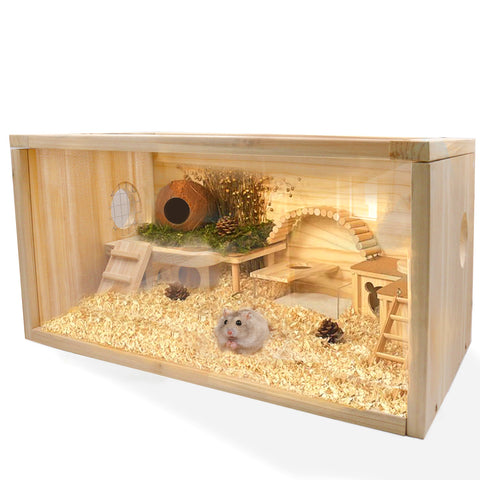 Shopping Recommendations About Hamster Cages

When you are choosing a cage for your hamster, you need to consider several factors.
Most importantly, you want to pick a cage that is large enough, safe, and easy to clean.
Unfortunately, you will find that many cages do not meet all these requirements.
Here's how to pick the best kind of cage for a hamster.

The cage material must be strong and natural because hamsters love to bite the cage because of molar, hunger and bored.
Therefore, it is better to give them a strong cage.

All cages will be equipped with hamsters' dens, food bowls, running wheels and drinking fountains.
When the accessories in the cage are not complete, we need to buy them separately to ensure a more comfortable life for the hamster.

Kaiyopop hamster cages may be a good choice for hamster keepers.
The space inside the cage is spacious, and the owner can use unlimited creativity to match the cute mice with various decorations to create different styles.
The open-top net design increases the interaction between the owner and the pet.
Kaiyopop specializes in producing wooden cages and selecting natural and high-quality wood. It is safe for hamsters.
Wooden animal cages are pure clean and have no pollution, it is good for your hamsters' health. Also, ventilation must be taken into consideration.
Good ventilation ensures fresh and clean air in the cage and it can keep the dryness of the cage.
Then, another key factor is cleanness. Since hamsters need to live in cages for their whole life, you must keep the cages clean.
Otherwise, the living environment may be a little tough for your hamsters and the bacteria is harmful to them.