Hamsters are very small and cute animals. They like to live alone. Many friends are attracted by their small and exquisite appearance. Sometimes friends will ask, will hamsters always be so small? How big can hamsters grow?

There are also many types of hamsters, and the size of different species of hamsters is largely related to the species. Usually, the little hamsters we buy in the pet market are the smallest hamsters. Often, they like to shrink their bodies.

First of all, in terms of age, hamsters take about three to four weeks from birth to weaning. When it is born, it has no hair, and its eyes and ears are not well developed. At about three weeks, hamsters can fully begin to practice self-feeding, and some hamsters are weaned after more than a month.


The Growth Cycle of Hamsters


Hamsters from three to four weeks after weaning to old age belong to adulthood. This period is when the hamster is at its strongest, so it has a lot of food and exercise, so we must take good care of its diet. Because adequate nutrition and food can ensure the normal development of hamsters.

The dried hamster's small eight insects are delicious and nutritious. The baked dried insects are fragrant. Packed in large cans, it is very nutritious, and the strips are fat.

Using natural selected live mealworms, without any additives. After feeding, it does not pollute the water quality at all, which is far less in line with the feed.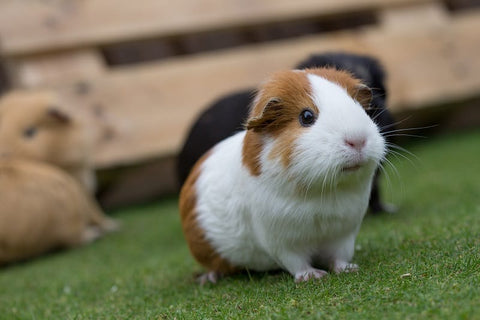 Why Do People Choose to Keep a Hamster?

They not only look very cute but also look very small. They are about the size of common mice at home. There are also larger hamsters, like golden bears or bear-like hamsters, which are about the size of a rabbit.

We keep hamsters mostly because hamsters look very cute, small, and well-behaved. At the same time, we think that keeping hamsters is very simple, and raising such a pet is very suitable for us living in the city.

In addition, hamsters are nocturnal animals. They like to sleep during the day and only move at night. As office workers, we don't have to worry about running out of time to take care of them.

Overall, if you love small animals but don't have much time to care for them, hamsters are an excellent choice. As long as they are provided with a comfortable and safe cage,  food, and water, they can live well in it. You don't need to worry about it.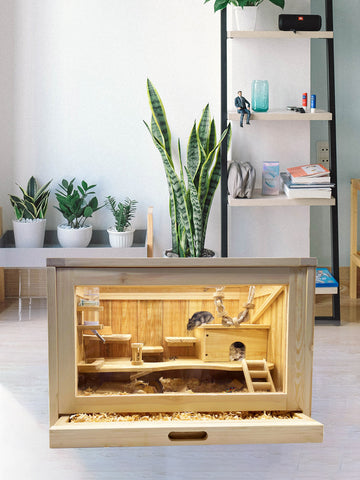 Breed Decides How Big a Hamster can Grow

How big a hamster can grow is closely related to its breed, and it is also inseparable from the owner's feeding method. The smallest hamsters in the world are the first-line and the old man hamster.

When they grow up, they are about the size of a table tennis ball, so many people say that if you keep first-line hamsters or the old man hamster, you should be really careful. They may disappear in front of you and it takes you time to find the time.
So the best method is to buy a natural hamster habitat for them. It would be better if you choose wooden cages because wooden small animal cages are very healthy and the color of natural wood can soothe hamsters.

What's more, it is very difficult for them to reproduce because they are too small. Because of this, their price is also very high.


Adult hamsters can grow to 8 to 12 cm. Hamsters generally only live for 2 to 3 years. The small one is just curled up in the palm of the owner's palm. Every day, it either runs on the running wheel or squirms its small mouth to chew food.

Its hobbies are eating, sleeping and running. In addition to food, running wheels are also a must for hamsters. Only if they don't stop running, can hamsters grow up healthily and become the cuteness of their owners.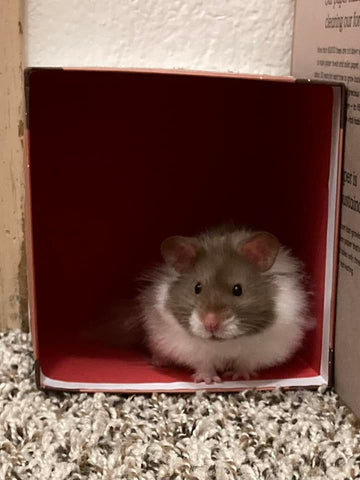 Provide Them with Enough Food
Although hamster is small, they have a very good appetite. Before 6 months old, you can feed more. As long as the hamster is hungry, you can feed the food without limit.
After the hamster is 6 months old, the daily food intake should be controlled by its weight. 
Hamsters have a feeling of fullness and will not support themselves, but the owner should have a balanced diet to prevent the hamster from getting too fat. Although the hamster that is too fat looks round and cute, it increases the burden on the hamster's limbs and is not good for its body.


A hamster must keep running every day, otherwise, its legs are easily paralyzed. The life of a hamster is short, and it is basically locked in a cage. It faces four walls day and night.
The only thing that can make it happy is the food and the running wheel. If you can take the hamster for a walk in the wild, let it burrow through the grass, and breathe the outdoor air, the little hamster will also be very novel.

How Long Do Hamsters Live?

Their lifespan is generally 2 to 3 years. Most of them live up to two and a half years, but those hamsters that live longer live more than three years.
The environment in which they are raised is very important and must be taken seriously. They must have a comfortable living environment so that they can keep a pleasant mood, which is helpful to live longer.


They get old when they are one year old, and when they are two years old you can see that they are noticeably old. The color of the hair is not as shiny and even as it used to be, it will not look as good as it used to be, the hair will wilt and the skin will no longer be firm. At this time, the concern is even more important.